HOW DOES PURE AQUEOUS OZONE WORK
CleanCore's™ patented technology creates a cleaning solution that contains a high concentration of dissolved ozone in the form of Nanobubbles. Our technology infuses cold tap water with ozone gas to create our Aqueous Ozone Solution. By eliminating the use of harsh chemicals, our solution delivers a simpler, HEALTHIER and more sustainable way to clean and sanitize all hard surfaces and equipment. Currently being used in industries including healthcare, food service, education and more, Cleancore will save you time and money by eliminating cleaning solutions that are harmful to you, your customers and the environment.
No storage, mixing, transporting
Cleaning and sanitizing with one application
Converts back to air and water, reducing your carbon footprint
A safer, healthier path to clean!
When sprayed onto a surface the CleanCore™ Nanobubble solution is attracted to soils, germs and other contaminants.
Once attached to the contaminants the ozone solution eliminates them; converting back to air and water
Nanobubbles increase the cleaning effectiveness by thoroughly covering a surface, as shown above.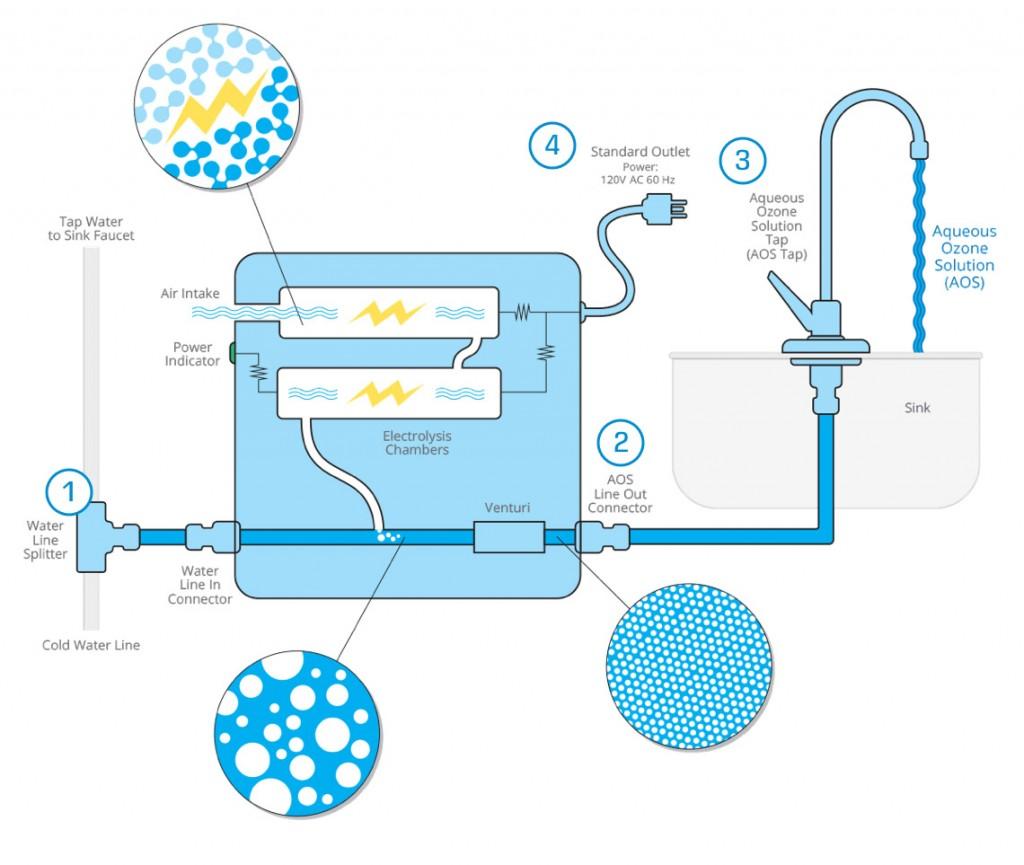 Aqueous ozone is considered safe to use by the FDA, USDA, EPA, FIFRA, NSF and OSHA, and its cleaning potential is almost limitless.
650+
What's in a number? Cleaning effectiveness. According to the World Health Organization, any solution with an ORP (oxidation reduction potential) above 650 millivolts oxidizes pathogens, including bacteria and viruses.¹ When properly installed and operated, the O-Z Tech Water system ranges from 670 to 900 ORP when tested with a calibrated ORP meter.
Laboratory tested
Excellent antimicrobial control
Eliminates 100% of cleaning chemicals
Reduces up to 80% of energy use for hot water
300%+ ROI / up to $2,700 in yearly savings
Save up to 50% on labor costs
100% money-back guarantee
Contact your sales representative to discuss the right solution for you today!
https://4statemaintenance.com/wp-content/uploads/2020/04/ice-machine.jpg
781
625
admin
https://4statemaintenance.com/wp-content/uploads/2020/01/4state_MS_Round_logo.png
admin
2019-09-03 18:53:53
2020-04-20 16:44:41
Clean Core , Oxygen-Powered Solutions